Hello, and Welcome!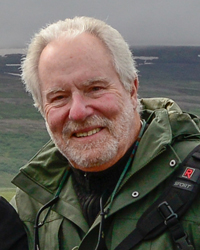 If you've read this far, chances are you're a photographer who may be looking for a group with whom to share your images and your love of photography. I urge you to consider Padre Trails.
Established in 1948, Padre Trails Camera Club (PTCC) is the oldest continuously active camera club on the Monterey Peninsula. This is an exciting time for us and I invite you to share in that excitement.
PTCC is open to anyone with a love of photography and a desire to improve their photographic skills. The tools, techniques and tricks of the trade discussed at our meetings by members and our competition judges will benefit photographers at all levels. Member skill levels vary, of course, and this diversity is one of the Club's primary benefits. Exposure to the wide range of subjects, skills, techniques and independently judged critiques of Club images helps all our members.
Our meeting atmosphere is friendly and easy going, with an emphasis on making the best possible images and having fun in the process. I hope you'll choose to investigate Padre Trails Camera Club.
Ken Jones, President
---
Our Club Year:
October 1st through September 30th.
Club Dues:
$30 per year for new member joining between October 1st and March 31st.
$15 if you're a new member joining after April 1st.
$30 due by October 1st for renewing members.
---
See application and payment options at right.
Joining PTCC Is Easy
ONLINE
(Preferred method)
Step 1: Complete the Online Application (link below)
Step 2: Select the amount from the pull-down menu below and click Pay Now. (Prorated option will appear after April 1st.)
By clicking the Pay Now button above you may pay with any credit or debit card or through your PayPal account.
---
ON PAPER
Step 1: Print out and complete the PDF Membership Application (link below).
Step 2: Bring the completed form with your check to the next meeting.

Or, if you prefer, you may mail your completed form and check to:

PADRE TRAILS MEMBERSHIP
PO BOX, 51154 Pacific Grove CA 93950