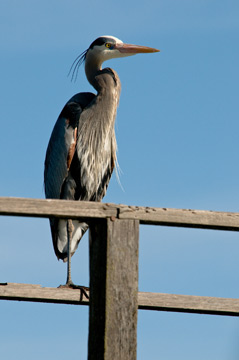 On a beautiful February Sunday morning, a baker's dozen Padre Trails members piled into Captain John Gideon's pontoon boat and embarked on a dedicated two-hour photo safari through Elkhorn Slough. A naturalist and photographer himself, Capt. Gideon knew just where to find what we were looking for, and more important, how to approach the animals and birds without frightening or endangering them. We had the craft to ourselves and we couldn't have asked for a nicer day.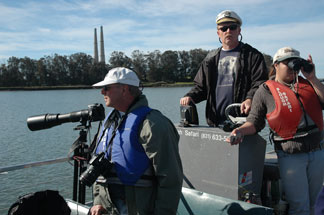 Each member on board had a full bench on which to stow gear and move around for the best shot. Capt. Gideon skillfully maneuvered the boat to ensure all of us had a close encounter of the photographic kind. Many of the critters we encountered seemed almost as happy to see us as we were to see them. As you can see from the glassy surface of the water, there was little or no wind. In most cases a 300mm lens was adequate to get close. Most of these shots were taken in a zoom range between 250mm and 400mm with a hand-held VR lens.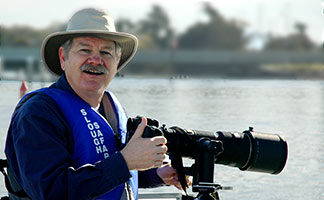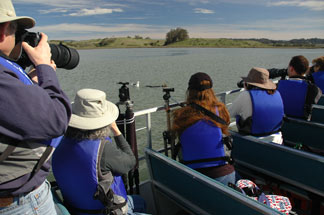 Having our own bench seat and rail space allowed many of the shooters to lash their tripods steady along the side. We often were able to spend several minutes with a subject which allowed time for anchored tripod shots as well as braced hand-held setups.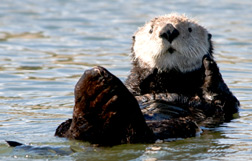 Watch the calendar section of this Web site for the meeting night when our members will share their Elkhorn Slough images through projections and prints. 
After the safari, the group met at the Whole Enchilada in Moss Landing for some true sailor's fare... That is if the old salts ever ate cheese burgers. The food was good and the conversation lively. For some reason, the owner of the place passed out sea star sunglasses. Not a good look.